Assinalações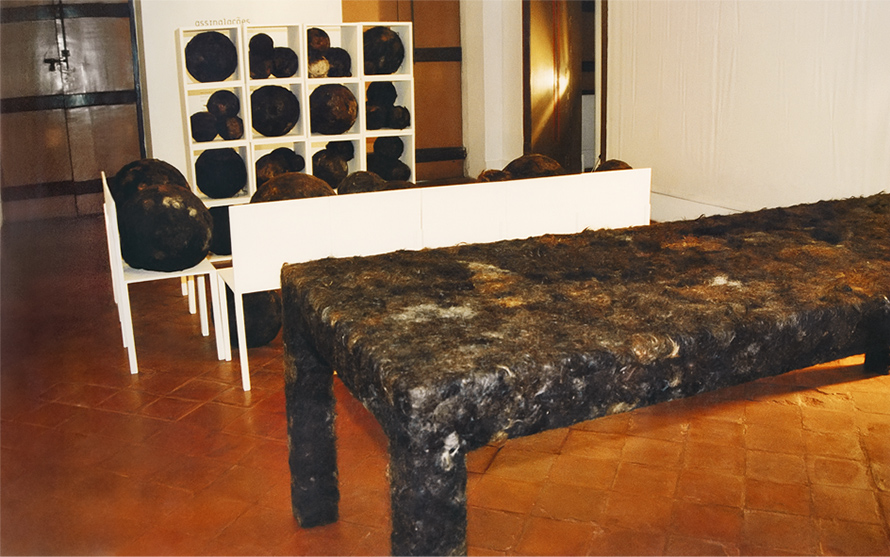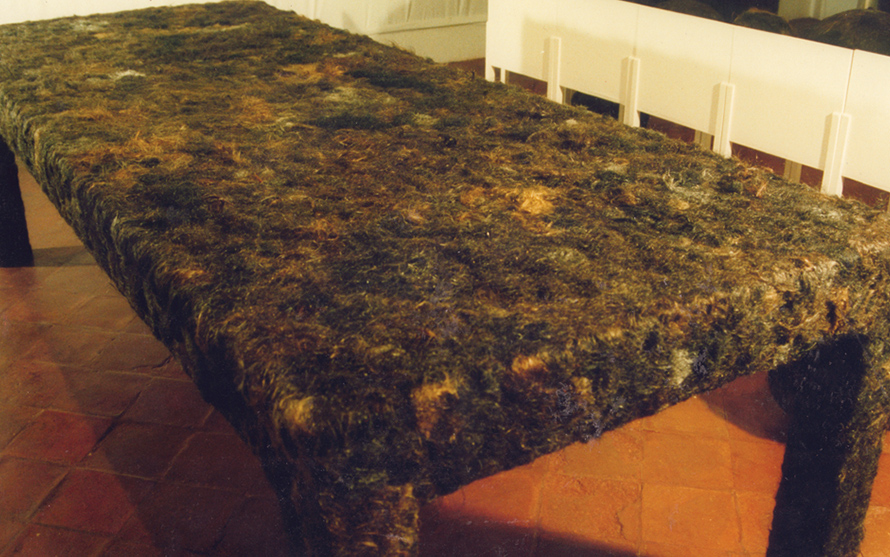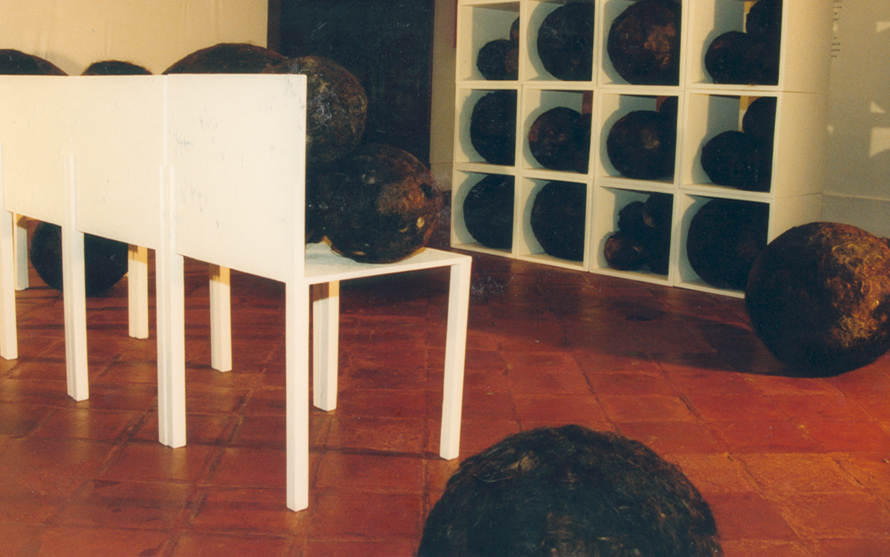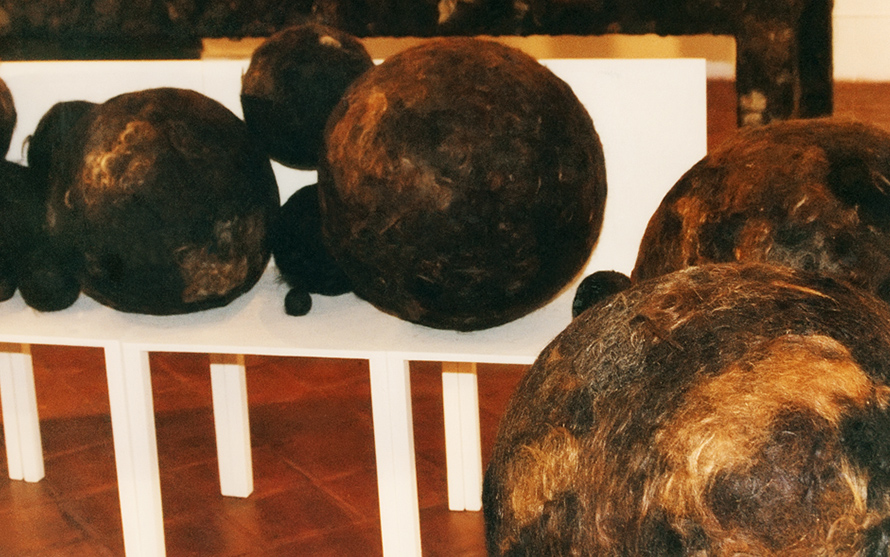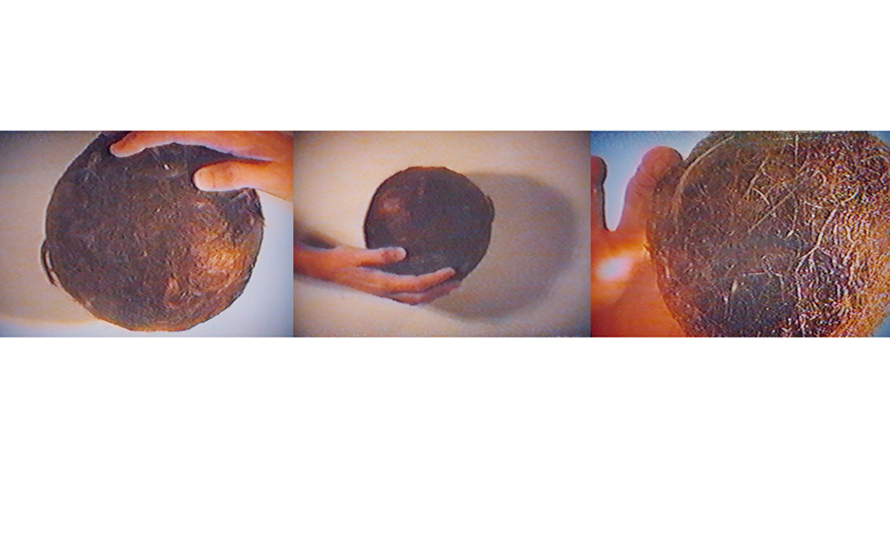 Video installation, 2001. Dimensions variable.
Chairs, cubes, and wood table; human hair; audiovisual projection.
Mounted at the Museu da Abolição, Recife, 2001.
An environment composed by furniture of orthogonal lines features, crossed by the presence of human hair. In one corner, hair balls sit over chairs and white cubes; in another, a table is covered with hair locks of different colors and textures. This clash between organic traces—human hair separated from the body, which is its natural context—and a certain functional rationality is also represented in the video being projected, in which hair balls aggressively and relentlessly collide against the spectator's look. The audience then becomes the target of a violent pulse of action, being at the same time within and far from it through the projection screen—a protection that slowly reveals itself as the impacts cause a viscous substance to come out of the hair balls to blur the image.