Diário de Bandeja Cap. 3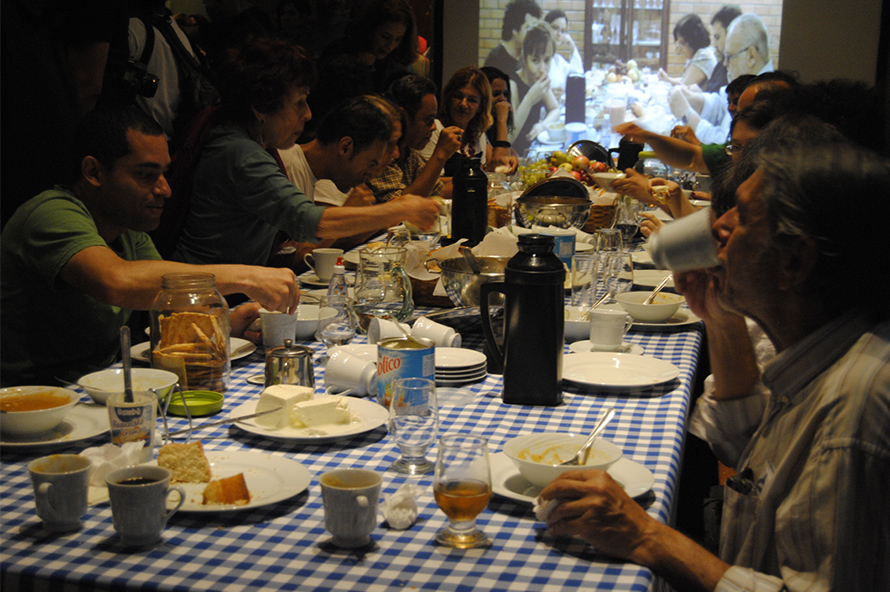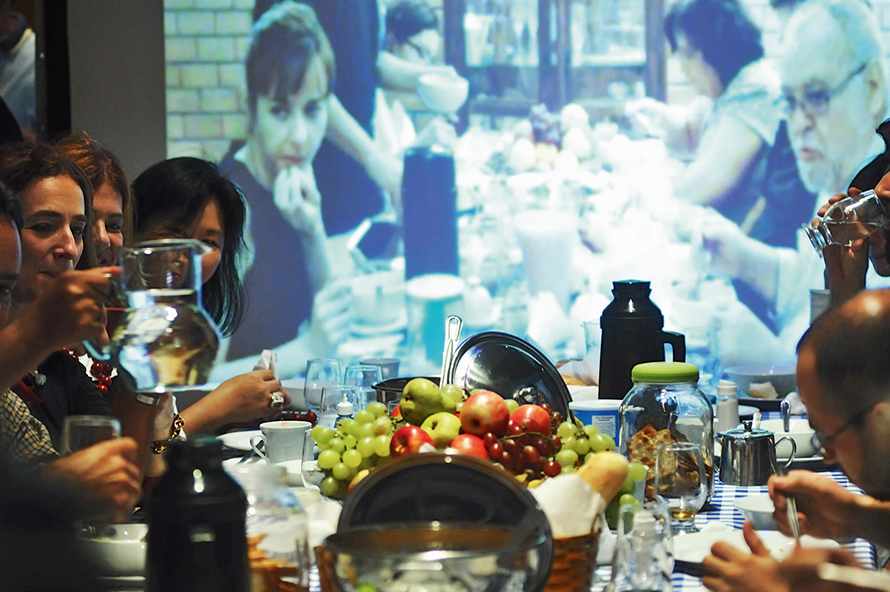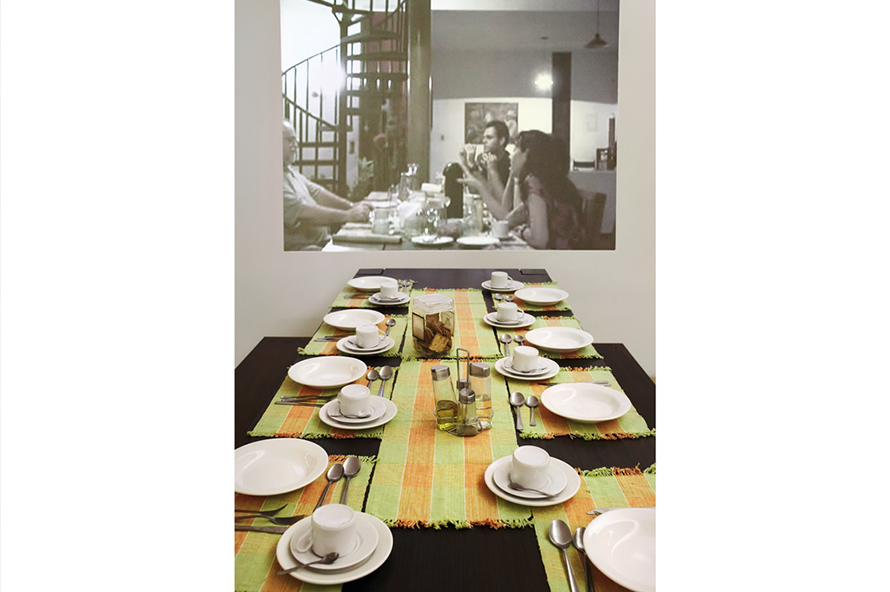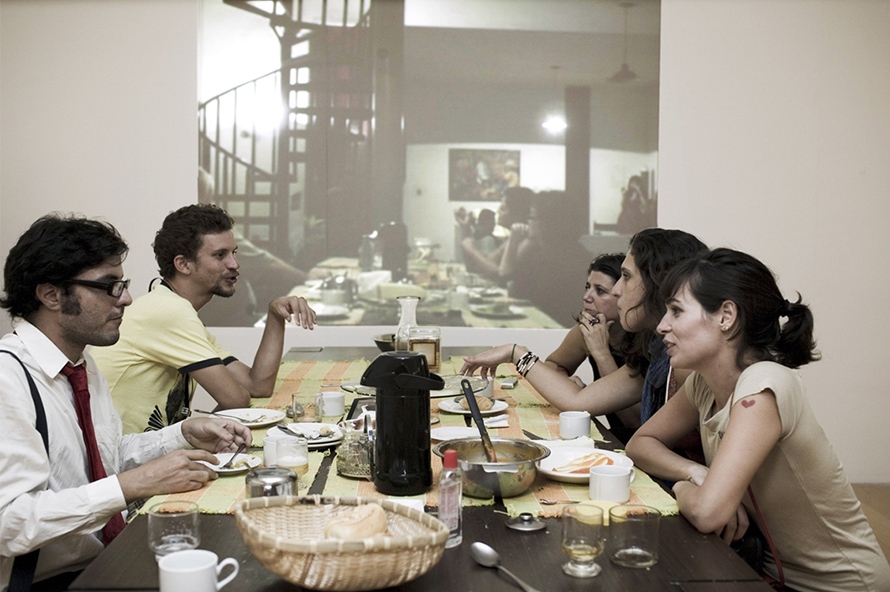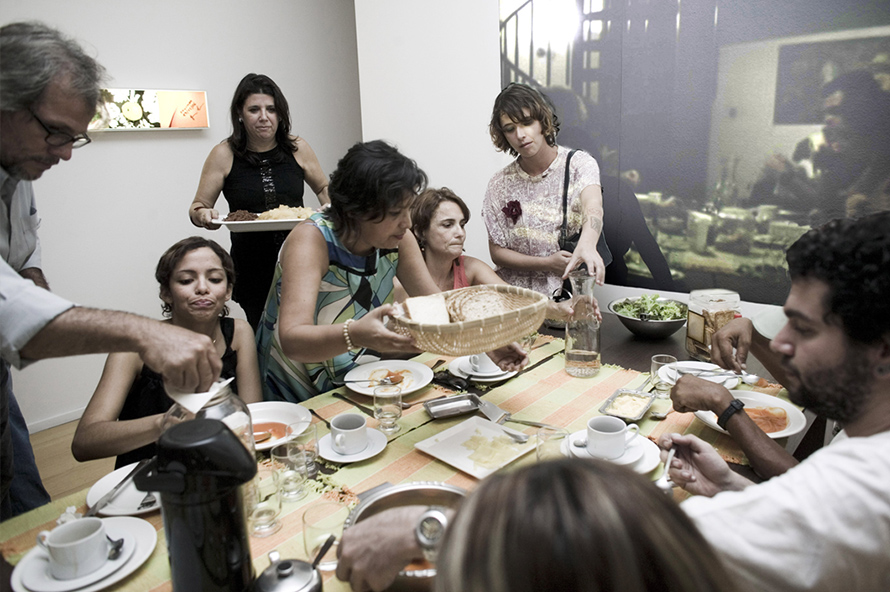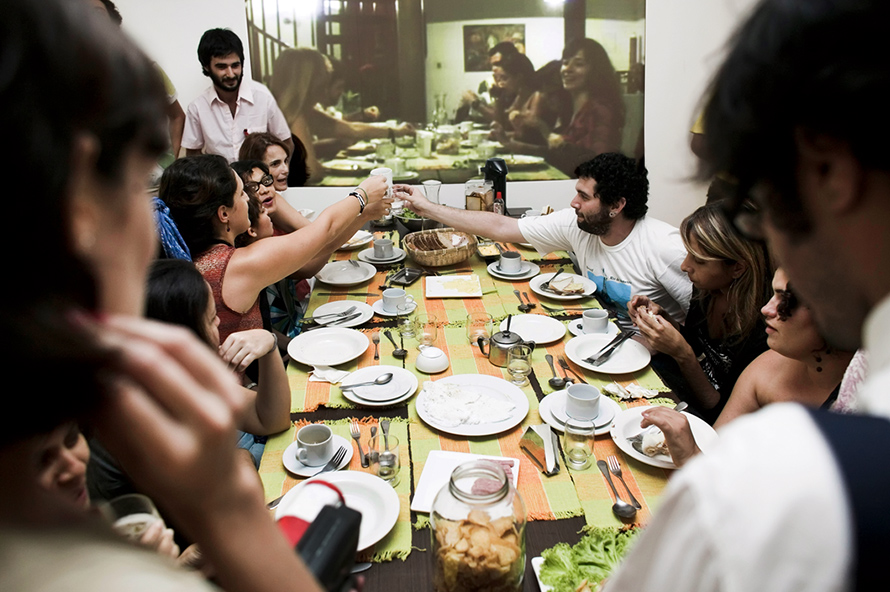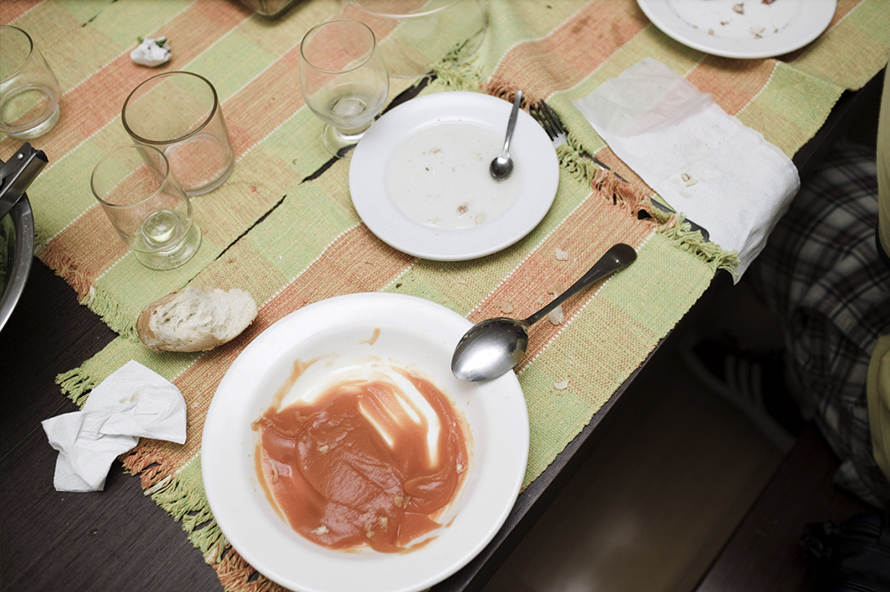 Action, 2008.
Video projection streaming and dinner.
Mounted in Diário de Bandeja exhibition at Galeria de Arte Amparo 60, Recife, 2008.
The video of the artist at home having dinner with her family is streamed to the gallery, where simultaneously the same dinner is served in a similar table to the audience. The real-time dinner video is projected as a continuation of the table that is at the gallery, connecting both situations and therefore expanding the dinner virtually and spatially. Real-time footage of the action is also broadcasted to the web at the same time.