Diário de Bandeja Cap. 1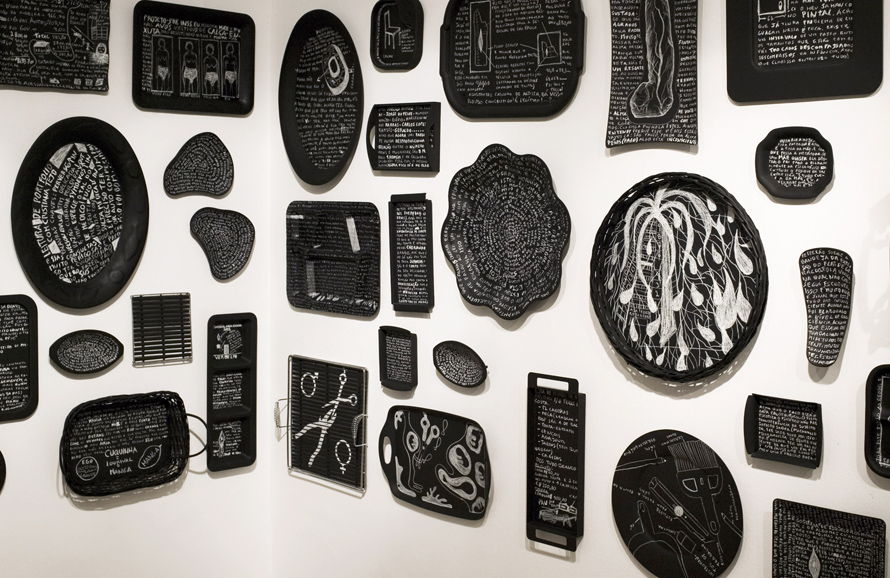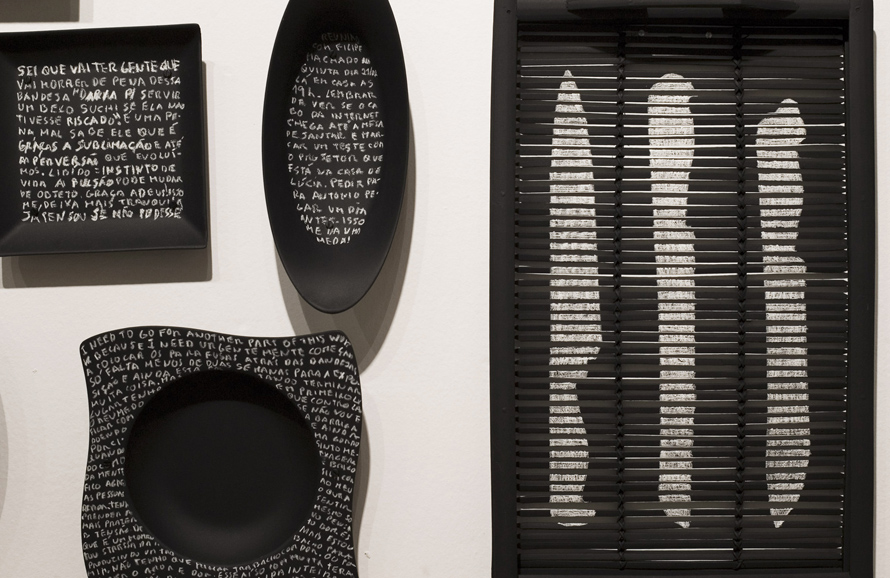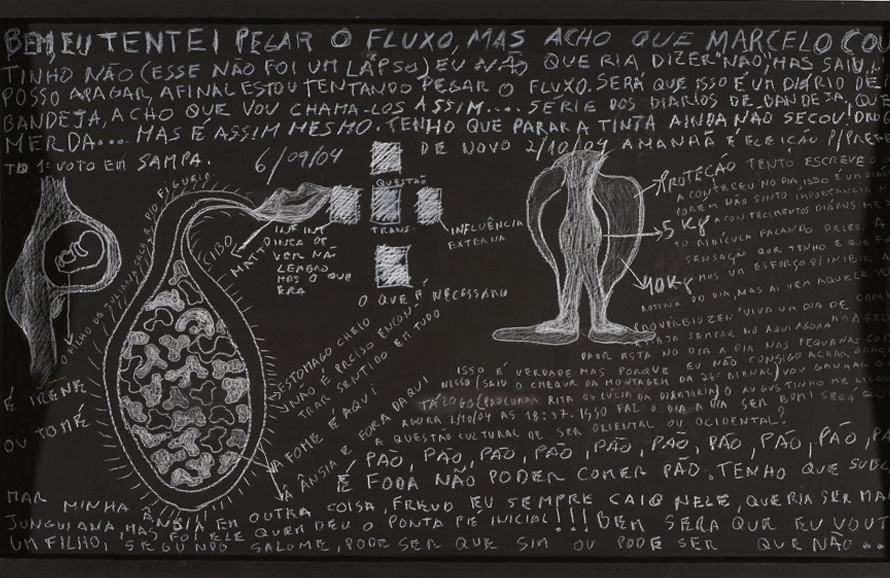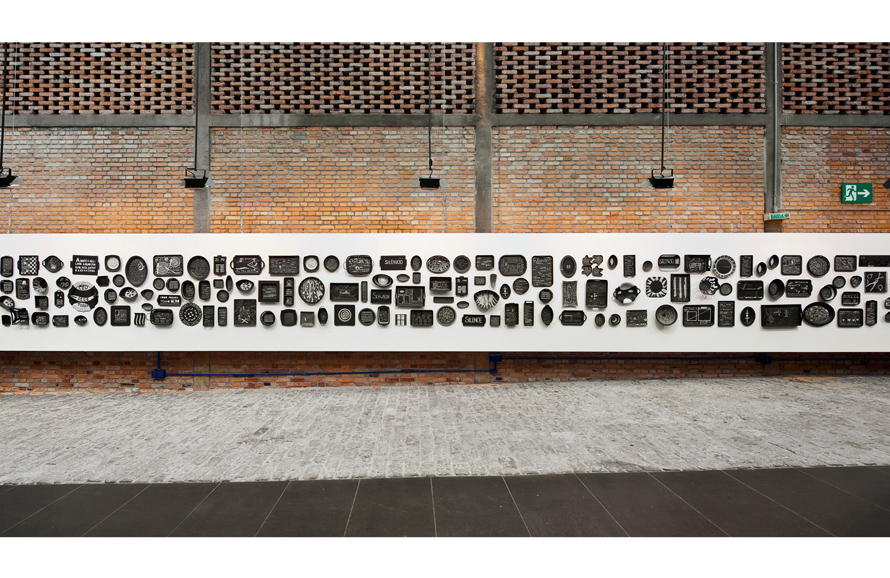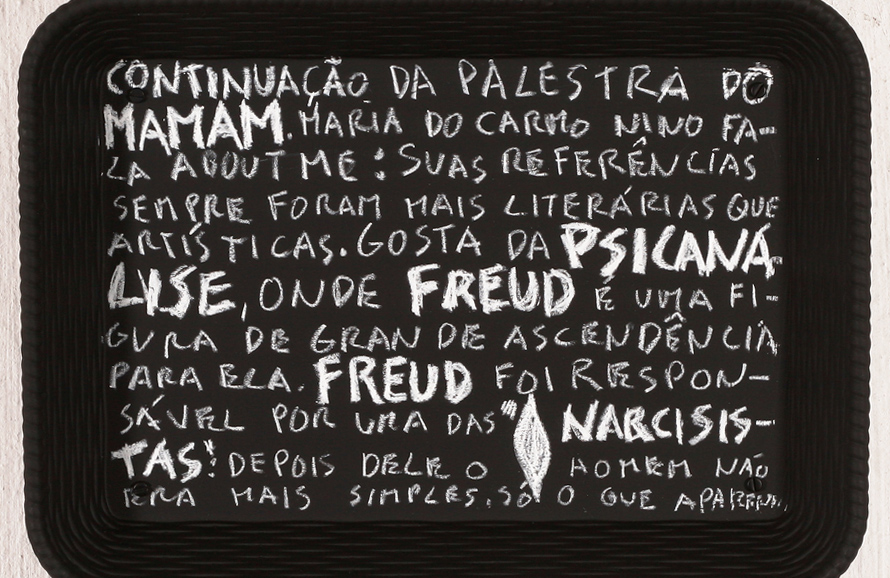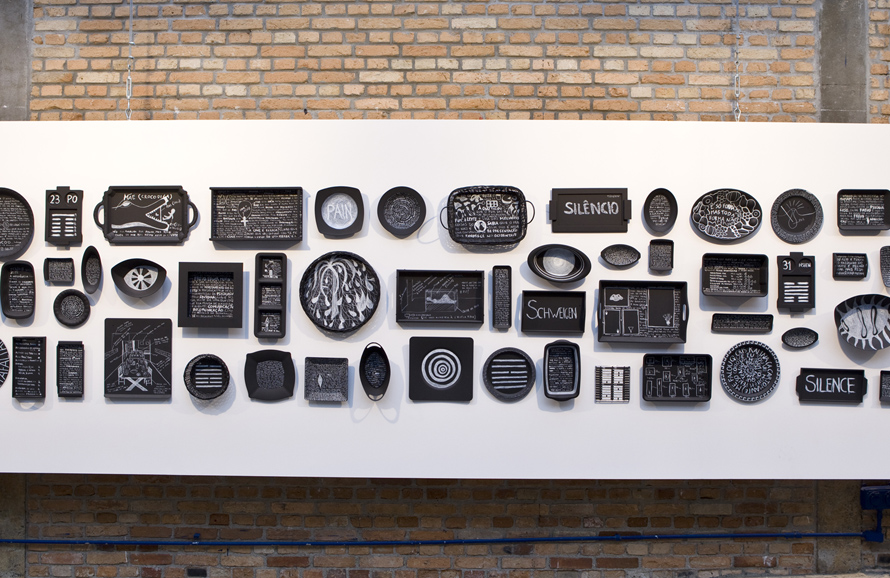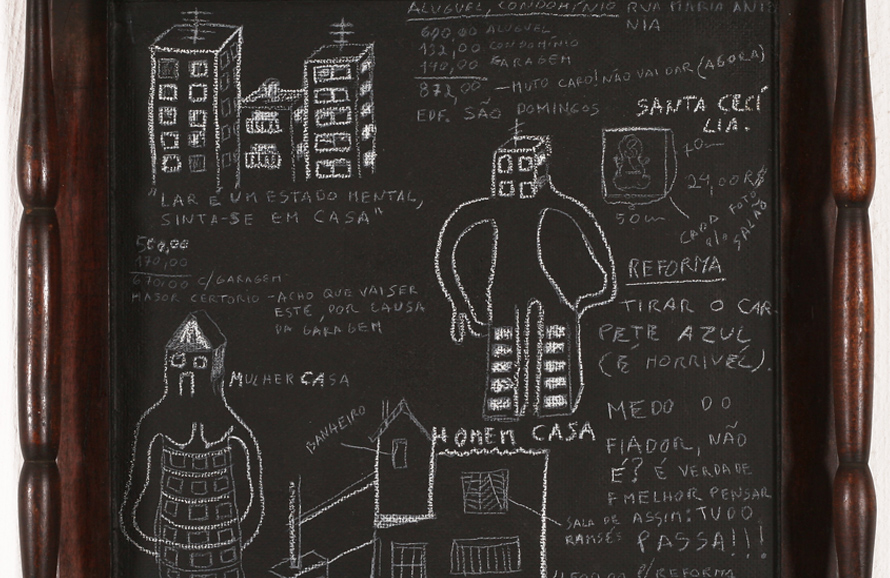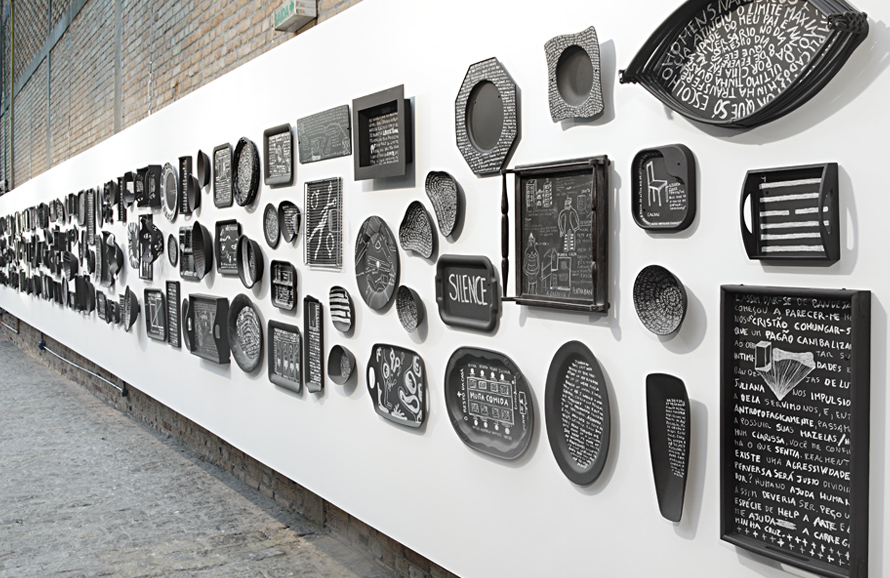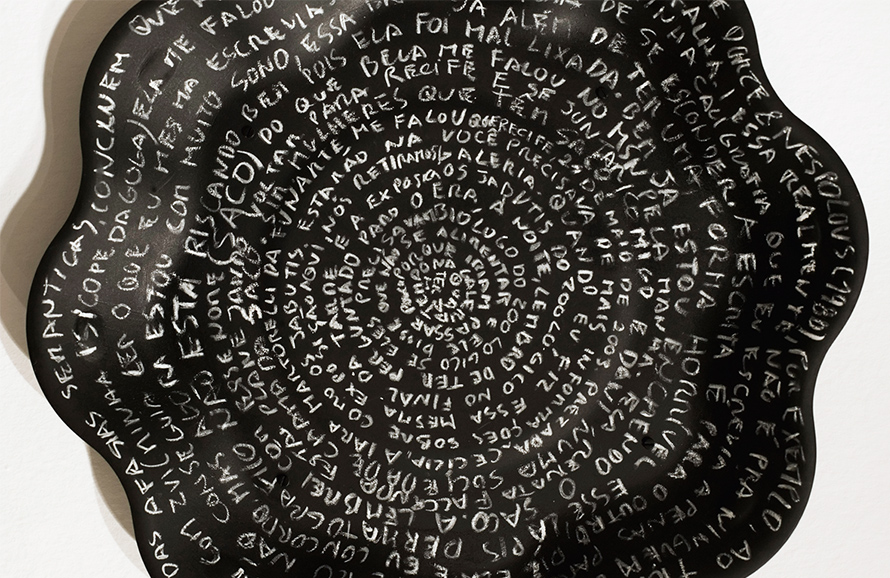 Installation, 2004. Dimensions variable.
Enamel paint and dermatograph pencil on various trays.
Mounted in Epílogo 2 exhibition, at Sesc Garanhuns, 2011 | Tripé – Escrita, at Sesc Pompeia, São Paulo, 2010 | Diário de Bandeja exhibition, at Galeria de Arte Amparo 60, Recife, 2008.
In a journal-like style, the artist writes texts and makes drawings, sharing everyday perceptions and narratives, on trays of different shapes and made of different materials.