Dra. Diva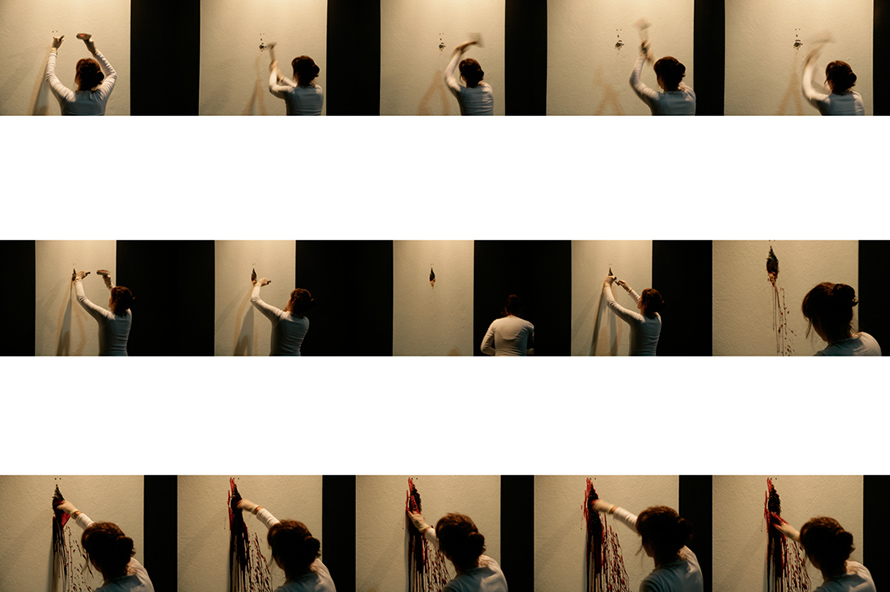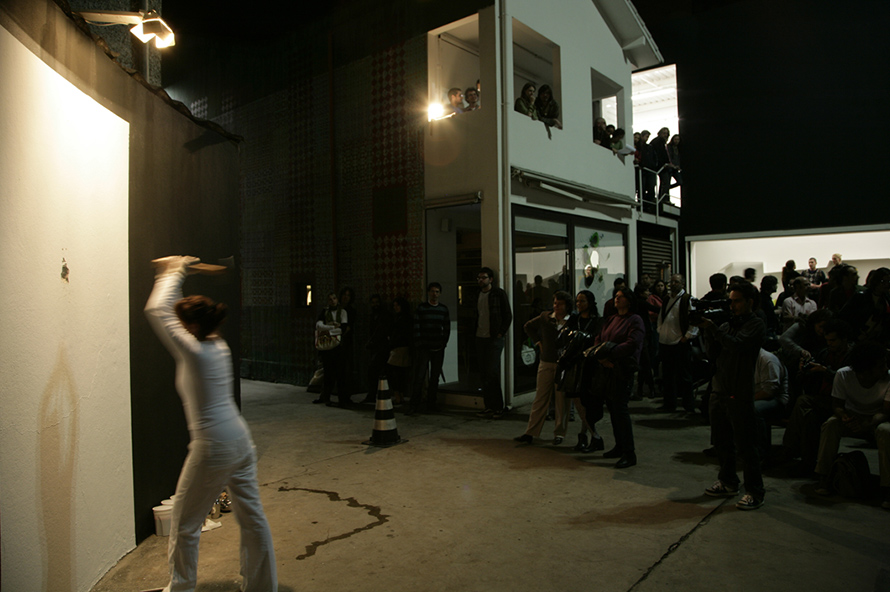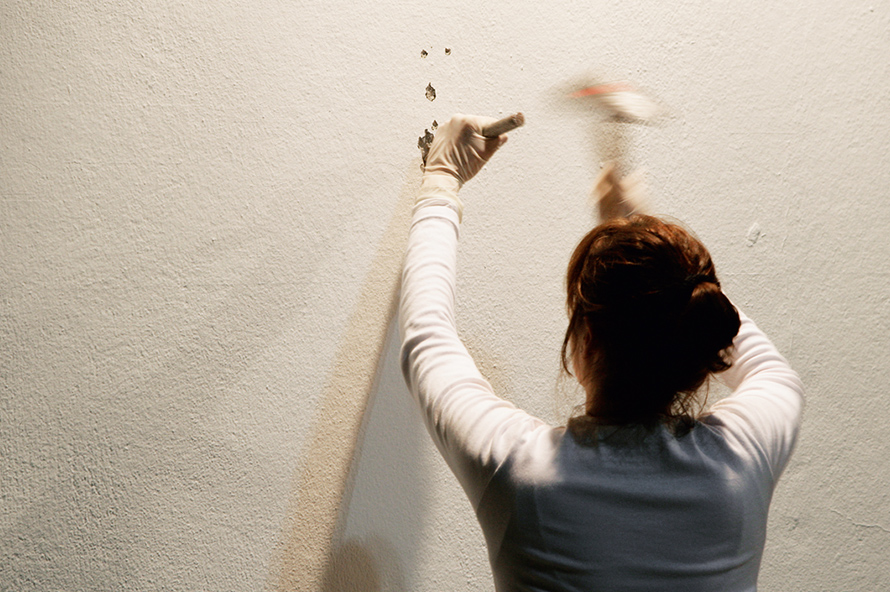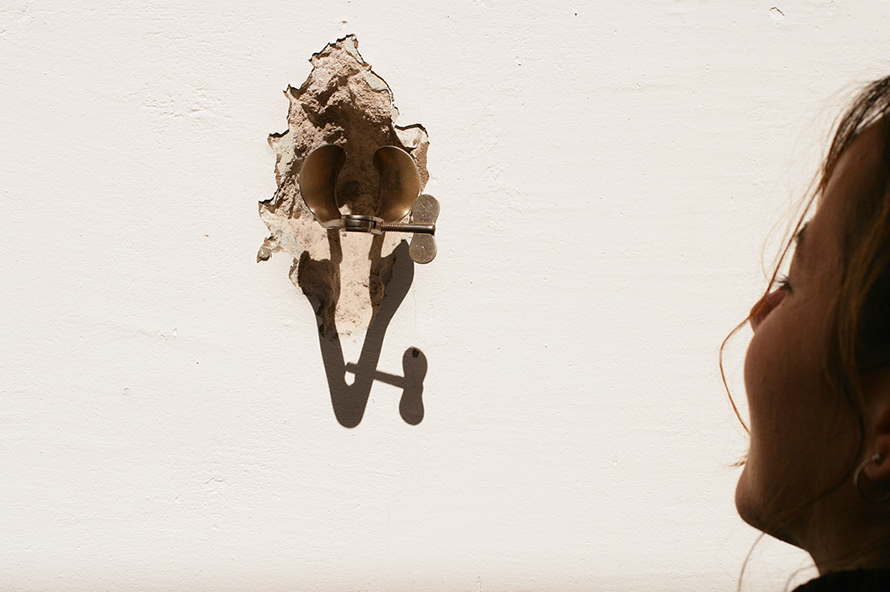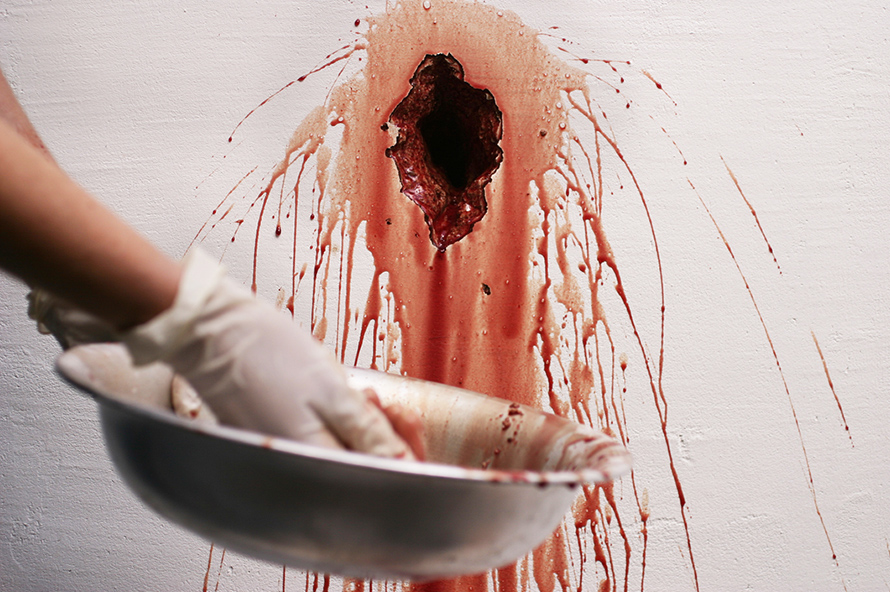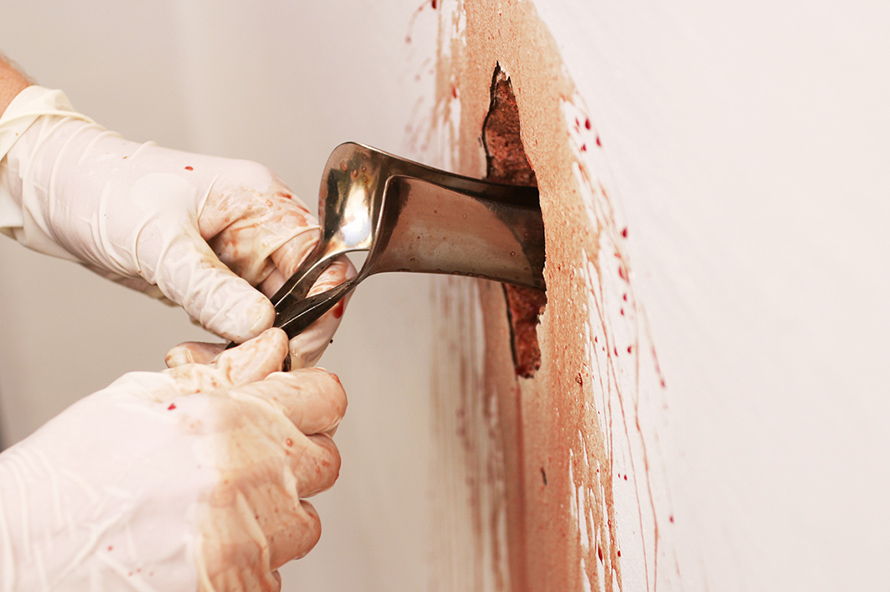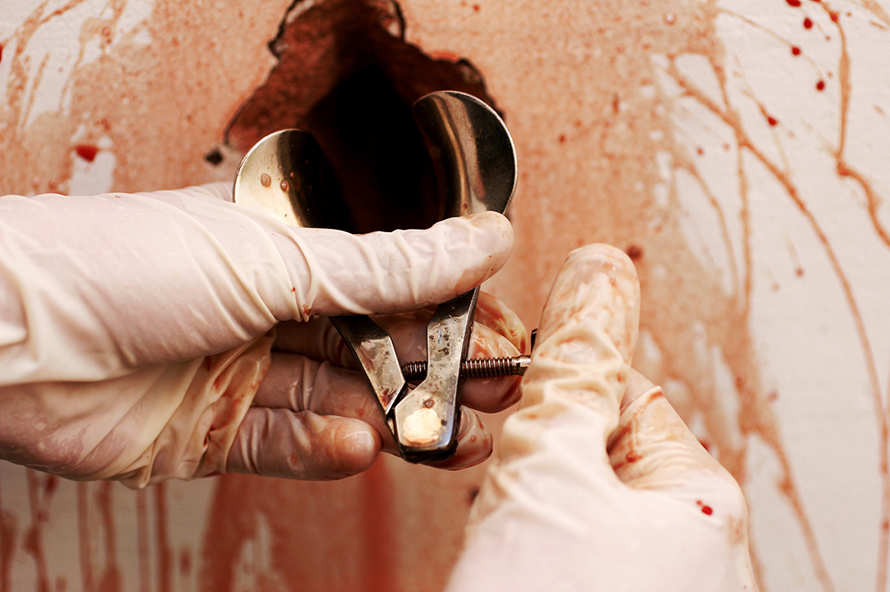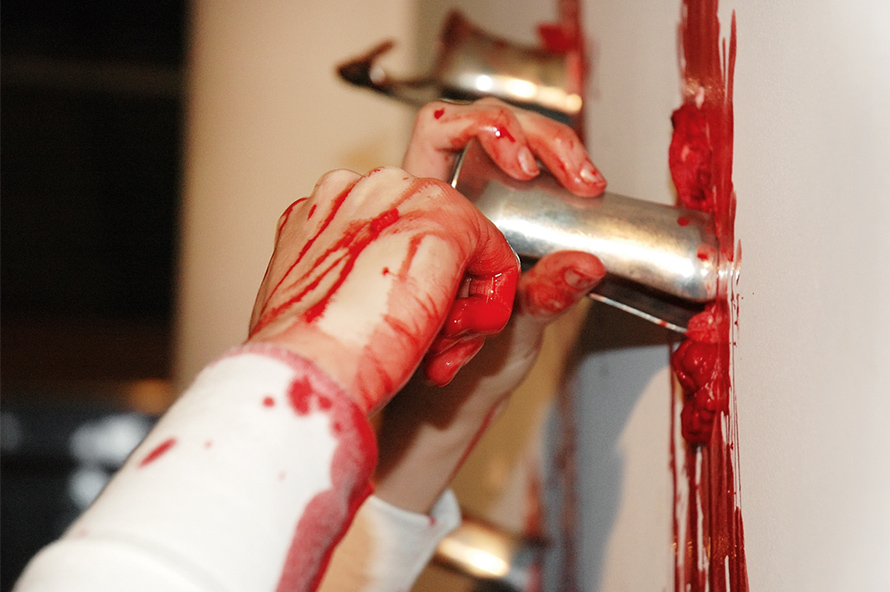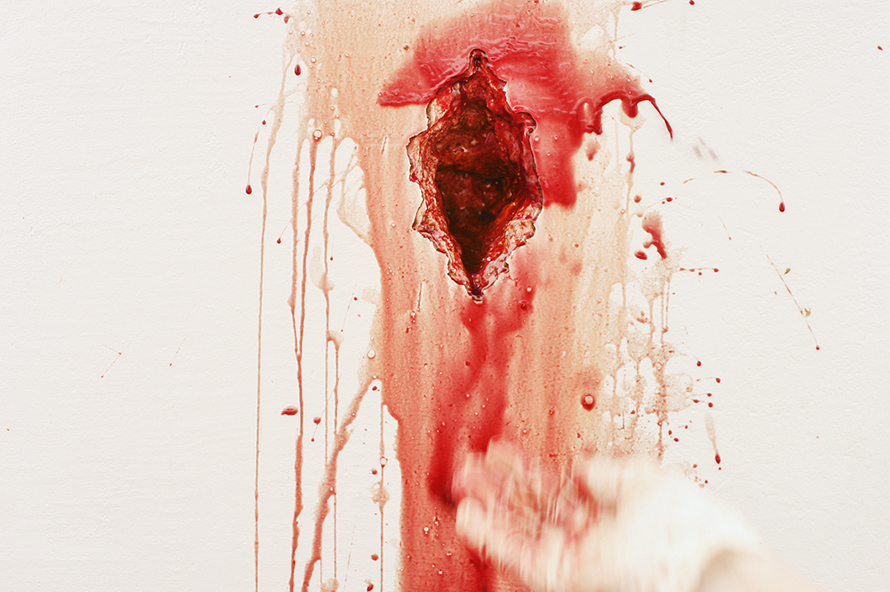 Performance, 2006.
Speculum, hammer, rock chisel, gloves, and ox blood.
Performances at Verbo 08, Galeria Vermelho, São Paulo, 2008; and Brésil Pernambuco Art Contemporain Culture Populaire exhibition, at École Supérieure d'Art d'Aix-en-Provence, France, 2005.
Throughout the performance—until physically exhausted—, the artist opens up cracks on the wall by using a hammer and a rock chisel. Afterwards, she splashes ox blood onto the wall and inserts a stainless steel speculum in the openings.