Ferida da Bienal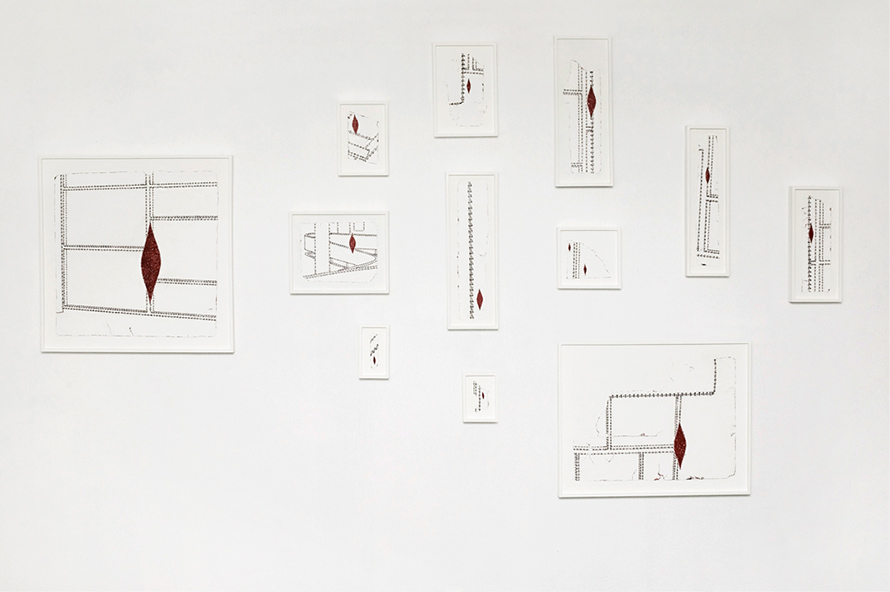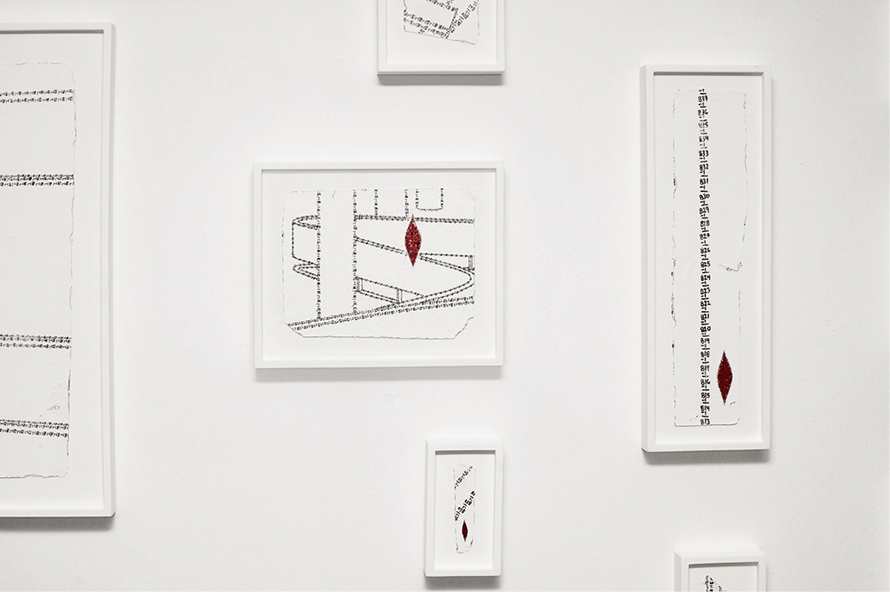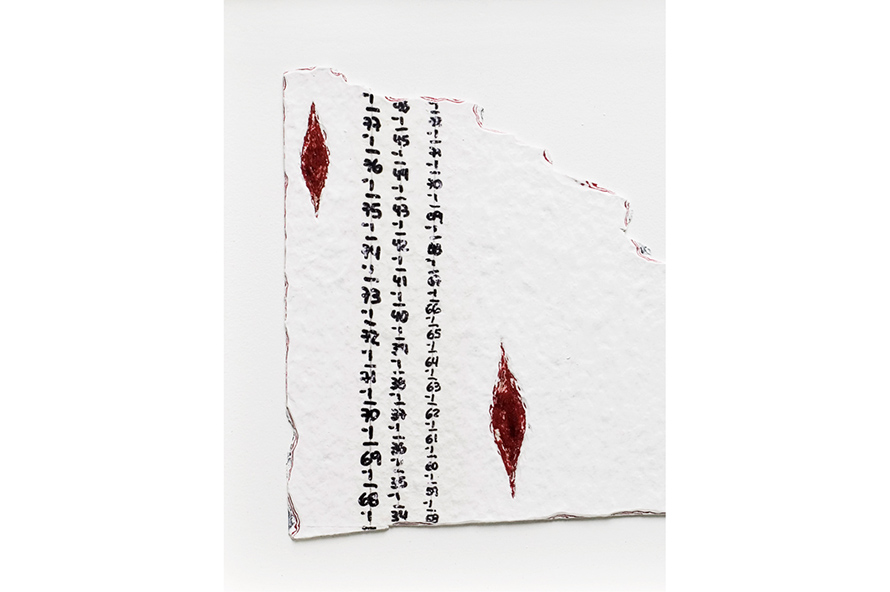 Wall scraps applied to wood, 2008. Twelve-picture series, dimensions variable.
Painted layers taken from wall/artwork by Paulo Climachauska, and probing with a scalpel.
Mounted in the Diário da Bandeja exhibition, at Galeria de Arte Amparo 60, Recife, 2008.
A process of probing—in the shape of a crack—is performed on scraps of wall taken from the work of artist Paulo Climachauska (26ª Bienal de São Paulo), revealing the intense red that was covered by more recent layers of paint. The contrast between the mathematic drawing of the artist and the blood-like intervention extends itself over 12 scraps of wall with variable dimensions and outlines.