Verstehen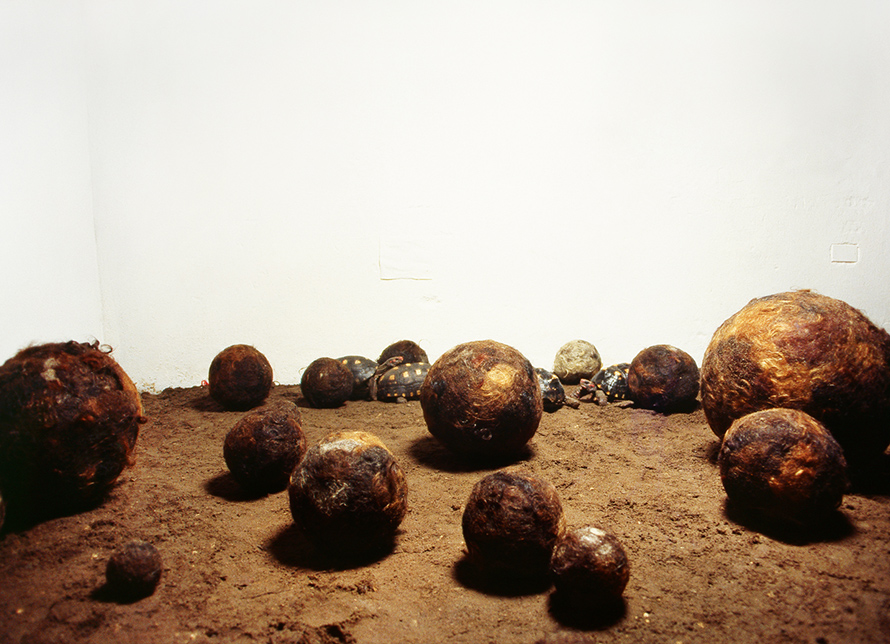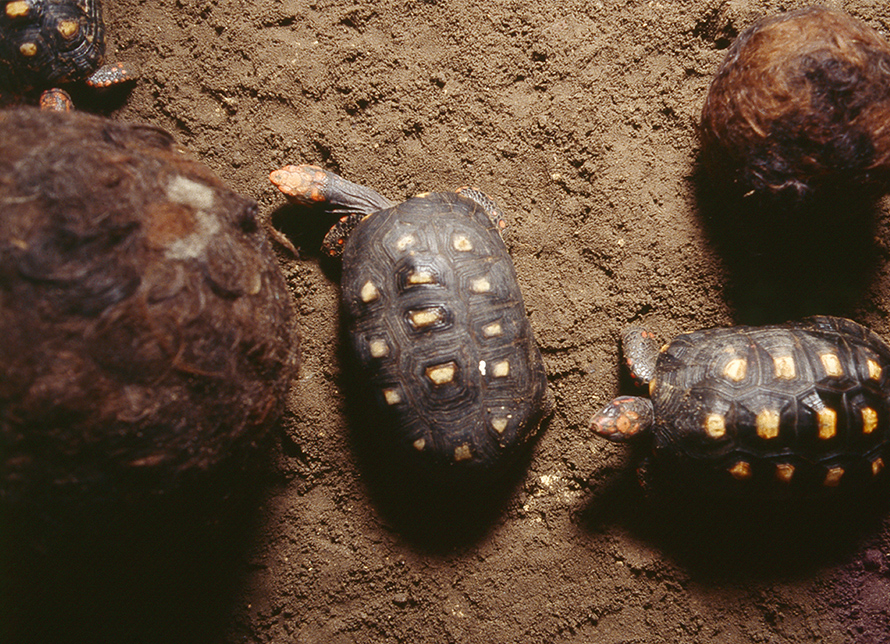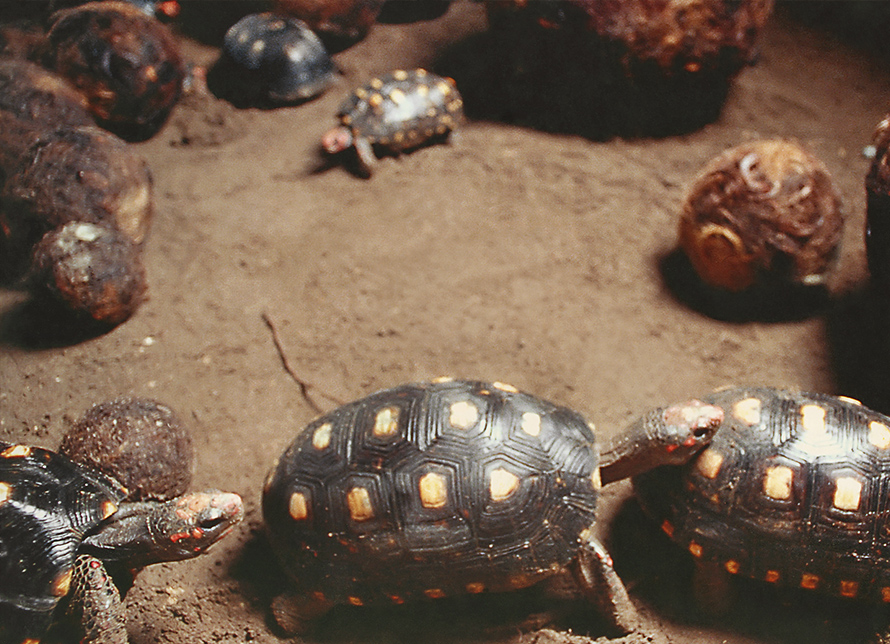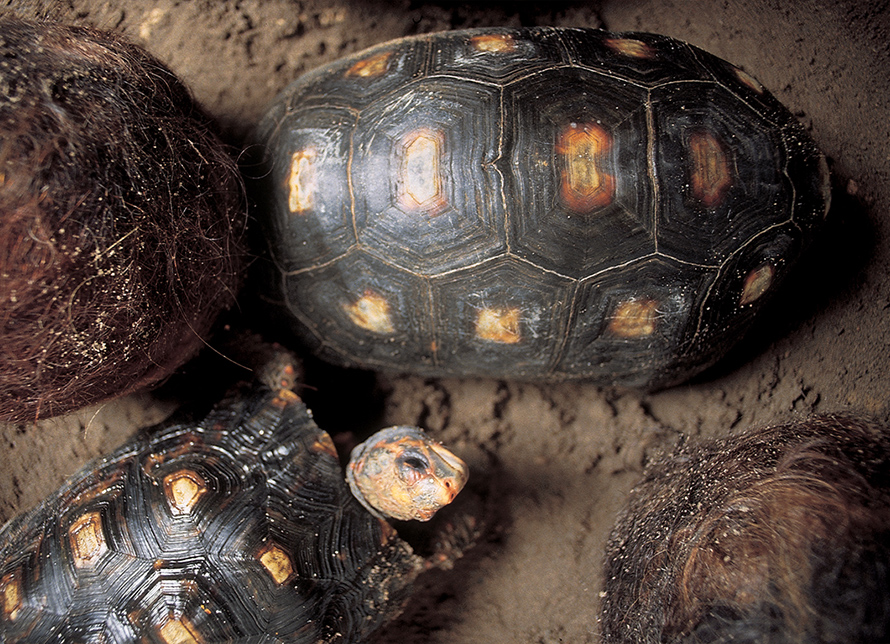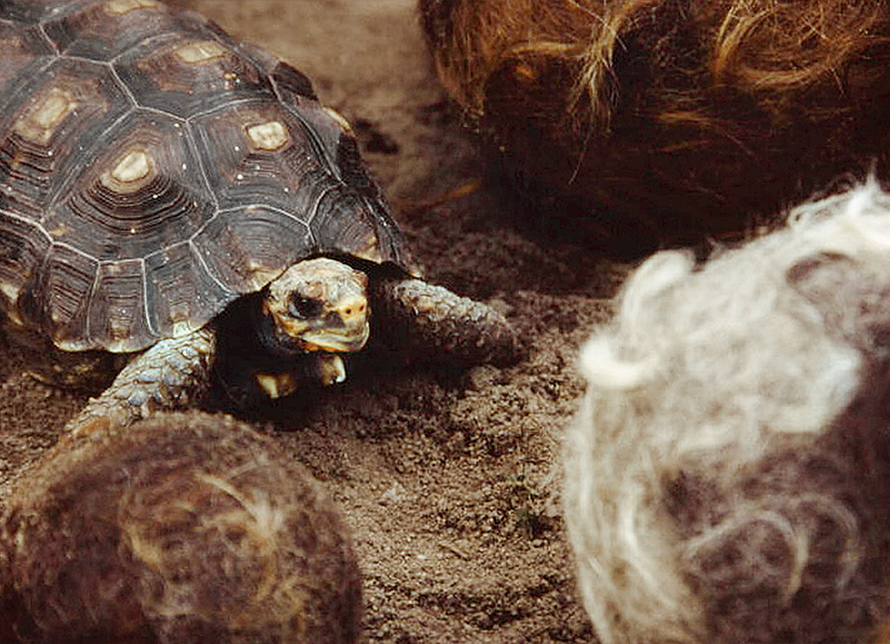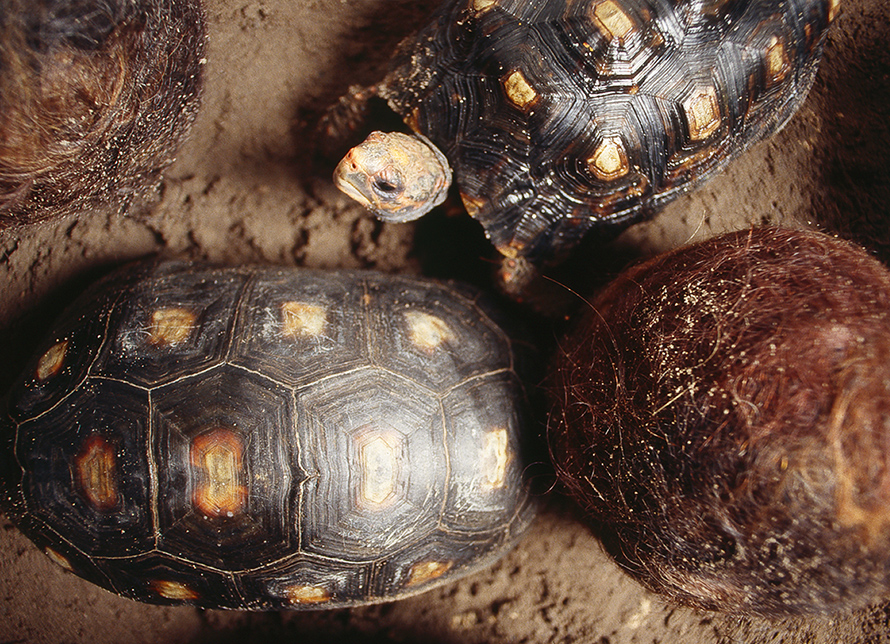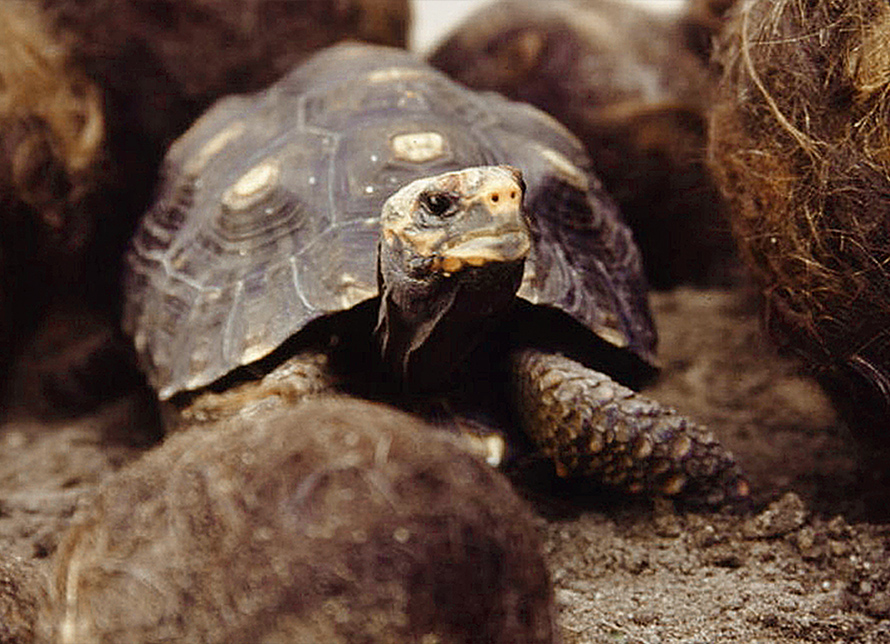 Video installation, 2002. Dimensions variable. Environment covered with soil and human hair balls, 30 tortoises, and audiovisual projections.
Mounted at Amparo 60 Galeria de Arte, Recife, 2002.
Thirty tortoises walk among human hair balls in an environment covered with dark soil. On the background, two projections over perpendicular walls reveal mouths silently moving in incongruous association with the sound of writers and thinkers commenting on and reading their works in their native language.